DL Watts Flooring has been serving British Columbia since 1948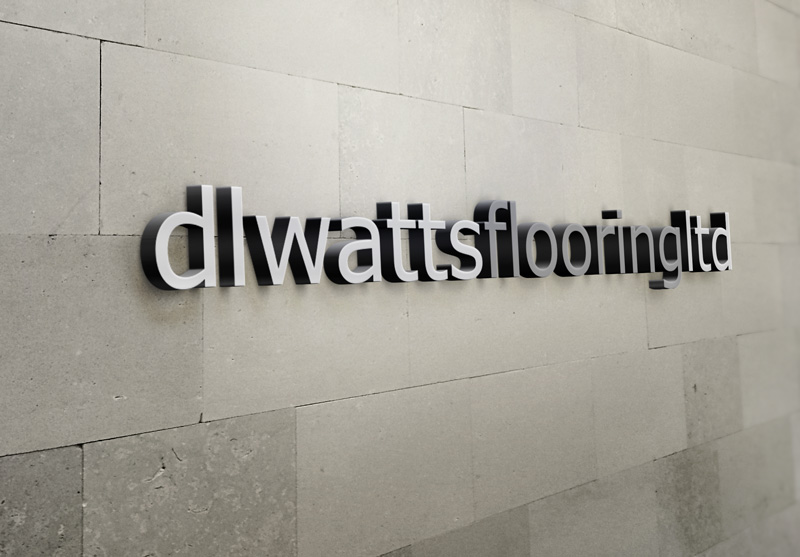 DL Watts Floorings has been serving British Columbia since 1948 and incorporated in 1956.  We are a commercial flooring dealer operating in commercial, industrial and institutional sectors.
We deal with blue chip suppliers such as Buckwold Western, Erv Parent, Golden/Prosol, Centura, Kraus McMahon and Design Weave, whom represent quality manufacturers like Shaw Commercial, Interface, Mannington, Patcraft, Tarkett, J&J Envision, DinoFlex, Armstrong, Johnsonite, Forbo and Lees/Mohawk  just to name a few.
From our sales department to our delivery drivers our goal is to deliver value added service.  We have our own purchasing agent and delivery trucks to ensure your products are delivered on time and free of damage.  We pride ourselves on long term relationships and making our customers our friends.  We are known for providing integrated solutions and quality products, not merely based on price alone.
Some of our highly skilled team members are Rob Gaw, President/Principal with 31 years of experience in operations management and business management in construction.  Gord Braun, Chief Estimator with 35 years in flooring, as well as a journeyman installer.  Greg Moore, Installation Manager with 32 years of experience in the industry and a Red Seal journeyman.  Travis Pung, sales and project management has been in the industry for 8 years, and is a Red Seal journeyman installer.  Tanja Hall, our wonderful Accountant, with 18 years working in accounting.
DL Watts has some of the best clients that are sought after by our competitors.  This list includes, but is not limited to Smith Bros & Wilson, PCL, Stuart Olson, Kindred Construction, Bird, Scott Construction, Fraser Health, Coastal Health, Vancouver Health, Inland Health (PHSA).  Our team has security clearance and completes work in pretrials, law enforcement facilities, court houses, maximum security facilities.  DL Watts has completed jobs ranging from a few hundred dollars to projects that have flooring budgets of $2 million plus.
Our quality control program is based on our team of installation professionals.  All our installers are certified trades people, as well as our installation manager and owners.  Jobs are monitored daily and reported back to the office to the project managers to ensure design specifications are adhered to.  Progress and material installation are checked against drawings with the project manager and client daily to ensure project completion is on track.

DL Watts' financial viability has weathered numerous years of industry turbulence.  We have a solid relationship dealing with the Bank of Montreal and have an excellent credit rating.  We have established an overdraft that is in place should we need to exercise the option.  We have installed a software program designed to meet the needs of construction partners like you with new hardware to ensure your privacy is upheld.
DL Watts Flooring has bonding capability and currently has bonds issued for projects.  Wilson M. Beck Insurance Services handles all the administrative bond functions, and Berkley Insurance Canada is our surety company and can obtain bonds to $5,000,000.00.
DL Watts has been listed with the WorkSafeBC (WCB) for many years and is a member in good standing.
General liability coverage is secured through Royal & Sun Alliance Insurance Company, and we have a $5,000,000.00 policy in place.  Wilson M. Beck Insurance Services handles all the administrative functions for our insurance needs.  We can provide a certificate of insurance to you, naming your company as an additional insured.  Please see the attached certificate of insurance as confirmation, complete with policy coverage.  We can also provide proof of insurance for all of our company vehicles which are insured through the Insurance Corporation of British Columbia for any liability risks while on project site.
DL Watts has a comprehensive safety policy and is committed to the safety of its labor force and the trades that work around us.  Please see enclosed Project Environmental Health & Safety Program document.  At the start of every January we review with all our workers and staff members, our policies that are directly in line with WorkSafe BC's mandatory regulations.
If you have any questions or require additional information please do not hesitate to call or email at rob@dlwatts.ca or 604-543-1994 extension 110.
Regards,
DL Watts Floorings (1994) Ltd.